Exclusive Offer from DL Wallace 
This is YOUR Private invitation to Participate in a Game Changing, Ground Breaking, Business Opportunity!

Join the Ecosystem that is Disrupting A Multi-Trillion Dollar Industry:
Friends and Partners of Dr. Wallace Will Be the First to Get in On the Ground Floor BEFORE the Masses Are Enrolled! Watch the Videos Below to Learn More About Our Life Changing Services.
Need Skills? Need Training? Need Development? No Problem.

Imagine Earning A Degree for Less than $200 per Month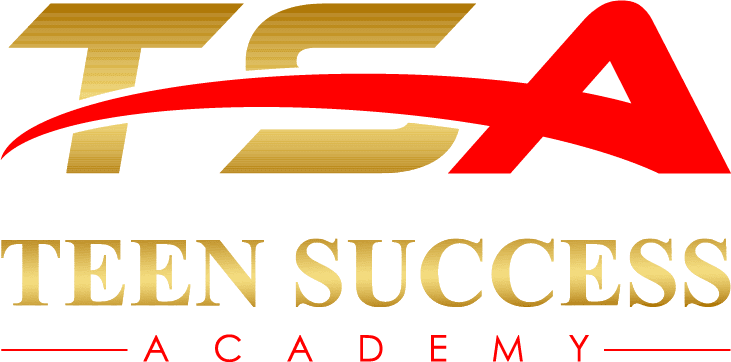 Teens Need GREAT Online Learning Programs – We've Got You Covered!
WE Help YOU Build A Sales Force
When new Professional Development Consultants  (PDC) join Simply Success, some of them will be placed on your sales team. This means you earn commissions on THEIR referral sales activity. PDCs will be trained on how to refer solid business deals to Simply Success. 
When those deals close, no matter how large, the PDC gets paid and so do YOU! We will place every PDC under someone in this initial group. When PDC's build their teams by referring other PDCs, you get paid an override on their monthly fees and their corporate sales as well. You can also add to your team by referring others in your network! 
All Professional Development Consultants (PDC) join Simply Success they can profit from knowledge by selling College! This means they can introduce their friends to West Coast, Success Training Institute AND OR Teen Success Academy and when those individuals purchase our products and services, the PDCs earn commissions and YOU receive an override commission on those deals as well. 
Tell your friends and family about the services offered by Simply Success and earn even larger commissions. It's that simple! As long as the customers pay, you continue to earn. There's no limit or cap on earnings.
All PDCs receive initial and ongoing training along with the tools needed to market Simply Success products and services to those in their circles. This includes, customized, web based presentations, video commercials, white board animations and much more. 
Our system provides the PDCs with back office access to track all sales and marketing activity allowing them to easily grow their businesses on a full or part time basis. Daily podcasts are also available and all PDCs will have access to the life changing soft skills courses offered by Simply Success. 
This Exclusive Offer Has Benefits that Extend Far Beyond the Opportunity to Earn Recurring Revenues from Your Efforts AND from the Efforts of Your Team. As A Part of this Elite Group, You Also Receive: 
Membership has it's advantages: 
Access to Soft Skills Certification Courses
Ability to Award One Full Scholarship and Five Partial Scholarships to West Coast Bible College to Your Friends/Family Members 
Access to the Simply Success Members Only Travel Discounts at Hotels and Resorts Worldwide
Ability to Award One Full Scholarship and One Partial Scholarship to Teen Success Academy to Your Friends/Family Members. 
Access to Attend West Coast Bible College and Seminary At No Additional Cost
Access to Offer Businesses in Your Network Special Pricing on Corporate Soft Skills Training Services 
Invitation to Serve on the Simply Success Advisory Board
Invitations to Special Events Hosted by Simply Success
Our Valued, Exclusive Partners Can Earn Recurring Revenues in Many Ways: 
Direct Retail Sales – You Know People Who Will Benefit from West Coast, Success Training Institute and or Teen Success Academy. When they enroll, You Get Paid 20% Commission
Direct Corporate Sales – As a Highly Respected Business Professional, You will Earn Commissions Simply by Connecting Our Team to the Companies in  Your Network that Need Soft Skills Training! You Get Paid 15% Commission on Direct Corporate Referrals. 
Overrides on PDCs Corporate Sales – Each time the PDCs in your network refer corporate deals, you receive an override commission. Corporate overrides are 10% commissions on the second level and 5% on levels 3 – 5.
Override on PDCs Retail Sales – When retail sales are made by members of your team, you get paid 10% override commissions on the second level and 5% on levels 3-5
Potential and Possibilities 
Imagine the Power of just 50 PDCs on your sales team. That could equate to thousands in commissions each month as corporate and retail deals are closed. Although results may vary by team, it's great to have the opportunity to win on any given day! 
Our Time Is Now. Join Our Mission. Expand Our Movement
Our Partners Can Earn Unlimited Residual Income
As Our Company Grows, Your Income Potential Can Also Grow
YOU CAN Earn on Retail and Corporate Deals!
YOU WILL Have First Opportunity to Register and Secure Your Position
YOU MUST Take Advantage of this Opportunity Soon as Space is Limited and on A First Come, First Served Basis
Our Mass Marketing Campaign Begins Soon!
This is an Exclusive Offer. Please do not forward this link to others as only Direct Recipients of this correspondence are Eligible. We value your partnership and friendship; which is the reason for this special offer to you. The special pricing can only be offered for a limited time. 
One-Time Setup Fee: Waived
Special Monthly Price $99.00 per month
Sign Up Today and Enjoy Membership Benefits Right Away!